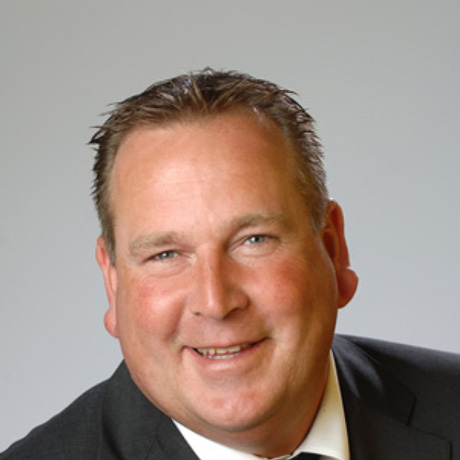 As part of its accelerated development in Germany, Geodesia appoints Volker Meyer as CEO of its German subsidiary. Volker is an entrepreneur, boasting a vast experience in management and construction of telecommunication networks. His mission will be to transform Geodesia's ambitions in Germany by supporting the rise of fiber-to-the-home and bringing Geodesia to become the leading player in the engineering and construction of ultra-high-speed networks.
As a reminder, Geodesia and Deutsche Glasfaser announced, on December 11th, having entered a strategic partnership for the planning, deployment, and activation of at least one million fiber optic connections by 2025 in rural areas in Germany.
A career made in the Telecom industry
Volker Meyer holds an electrical engineering degree and immediately oriented his career in the Telecom industry. In 1995, he founded MKS MediaKom Service, a company specialized in the construction of fixed networks. When the company was sold to Teleste Group and subsequently became Cableway Group, in 2008, he remained CEO until 2014. He then joined Deutsche Telecom where he was appointed Senior Key account manager. In 2017, his career continued as CEO of Solutions 30 Germany and more recently CEO of the fix provider service YouCaNet.
As CEO of Geodesia Germany, Volker Meyer will report to Anthony Maatouk, CEO of Geodesia Europe.
Volker Meyer says "I feel very honored to have been chosen as CEO of Geodesia's German operations. I would like to thank Anthony Maatouk for the opportunity and trust he has placed in me to build a strong organization and lead it to success. I am very much looking forward to supporting our German customers in accelerating the construction of fiber-to-the-home, with innovative technologies and best-in-class industry solutions".
Anthony Maatouk, CEO Geodesia Europe, says "We are accelerating our expansion in Europe, to export our expertise and know-how in engineering and fiber construction. Germany is one of our priorities, and I am very pleased to welcome Volker on board to lead our German mission. Under his expertise and leadership, there is no doubt Geodesia Germany will succeed in accelerating the construction of FTTH networks and establishing a long-term strategic partnership with our German customers".
About Geodesia
Geodesia is an engineering and construction company whose core mission is to deliver the finest Very High-Speed Telecom Networks. Over the past 20 years, its operations have spanned across France, Portugal, Israel, the Caribbean, and the United States, with a perpertual goal of bettering Geodesia's expertise and know-how in the end-to-end build-up of Telecom Networks. Geodesia's solutions comprise the full range of Telecom Networks' activities for both fixed and mobile technologies (engineering, civil engineering, installation and commissioning, maintenance, etc.) whilst also propozing a bespoke line of dedicated products (ODN passive networks, GPON active solutions, small cells, OSS, etc.). Geodesia is committed to enhance people's quality of life—paying attention to security and the environment—thereby striving for a better tomorrow. https://www.geodesia.net/